St. Mary's Forane Church, Athirampuzha
The forane church of Athirampuzha, a world renowned pilgrim centre of St.Sebastian is dedicated to Blessed Virgin Mary.This church about 10Kms away from kottayam has been the hub of Christian life in and around central kerala from early 9th century. This is one of the biggest parishes of the Archeparchy of Changanassery. It consists of almost 2500 families and the total number of the faithful exceeds 10000.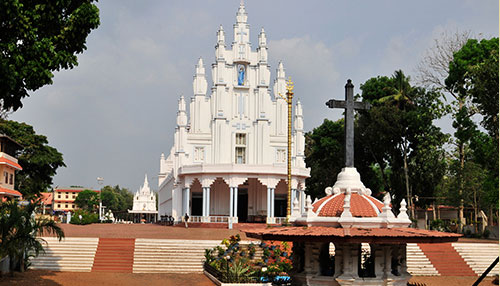 History
Athirampuzha church must trace back her history to the Ettonnussery Illam which was the power centre of the local kingdom. It is said that the Namboodiri of this Illam donated the land to build a church in the name of blessed virgin Mary as a token of gratitude on the Miraculous birth of his son. The Church was blessed on August 15th 835 AD. Gradually it became an independent church and later was elevated to the status of a forane in 1929. The church also witnessed many historical events like the historic journey of Mar Abraham Karivatti and paremakkal Thoma Kathanar to Rome, the All India Eucharistic congress-the first and the last of its kind in Kerala conducted from 8 th to 15th May 1929.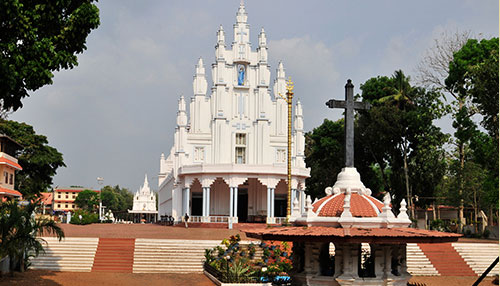 Ancient Monuments
The Church is an exemplary specimen of ancient architecture. There were ancient stones with engravings and Thaliyollas in 'Nanam Moonam' alphabet kept in the church. Here there is a good collection of objects of historic, Artistic, Archival, Archaeological and anthropological interest in granite, wood, metal ,ivory, including Granite cross, Altar, Bells, Articles used in holy Qurbana …etc.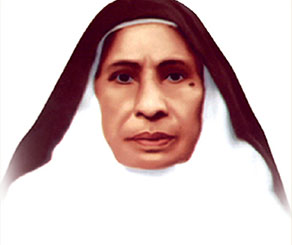 Mother Francesca De Chantal
Mother Francesca De Chantal SABS, who lead an angelic and devote life, is buried at adoration Convent Athirampuzha. She was a saint who spread the fragrance of sanctity everywhere and is whom the faithful witnessed a perfect ascetic and a simple nun. Mother's demise was at Athirampuzha on 25 th May 1972. The death anniversary of Mother Mary Chantal is celebrated soberly every year. Hundreds and hundreds of faithful visit the tomb for her powerful intercession especially for matrimonial bond and for getting children.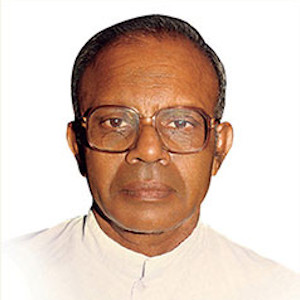 Fr. Benedict Onamkulam
There is a steady increase in the no. of pilgrims paying homage to Rev. Fr. Benedict Onamkulam, a son of this parish, a saintly priest who was falsely accused of various calumnies but due to endurance became one of the great sages of Kerala. There is a great flow of pilgrim people from all over kerala to visit his tomb especially on January 3rd, the day of his demise. There were many testimonies from the faithful for his powerful intercession.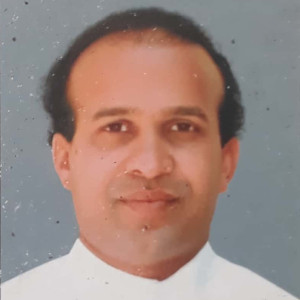 Fr. Issac Kochupurackal
Fr. Issac, the 3rd son of Chackochan and Theyamma, was ordained in 1986 April 5th for Etawah mission. Barely four months after his ordination he reached Etawah. It was the beginning of the still cherished saga of vision, commitment and humanity. Fr.Issac's Service came to an abrupt end on 29th October 1994 in a mishap when the front verandah of the building collapsed on him, crushing him on the spot. His body laid to rest here, his native Athirampuzha.